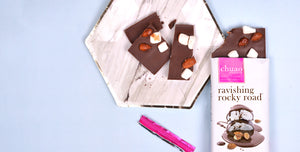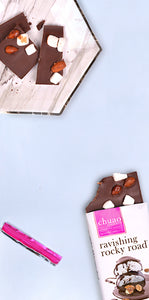 now at whole foods!
visit your favorite store
to find chuao chocolate today.
BRINGING A BIT OF SWEETNESS TO whole foods market
our variety of bars are now available in select whole foods markets! while you're shopping for all your everyday needs, be sure to grab a bar, or two (or 5...) because your list isn't complete without Chuao!

see below for a list of locations where our bars are sold! don't see your location? order it and have it shipped straight to your door!
available here
*we recommend calling your store to find out about availability!
colorado
belmar
444 s. wadsworth blvd.
lakewood, co 80226

bradburn
4451 main street
westminster, co 80031

capitol hill fresh
900 east 11th avenue
denver, co 80218

castle rock
6384 promenade pkwy.
castle rock, co 80108

cherry creek
2375 east 1st avenue
denver, co 80206

colfax
14357 west colfax ave (i-70)
lakewood, co 80401

colorado boulevard
870 south colorado blvd.
glendale, co 80246

fort collins
2201 south college avenue
fort collins, co 80525

frisco
261 lusher court
frisco, co 80443

governors ranch
5155 south wadsworth blvd.
littleton, co 80123

highlands ranch
9366 south colorado blvd.
highlands ranch, co 80126

ideal
1275 alpine avenue
boulder, co 80304

longmont
1250 hover road & ken pratt blvd.
longmont, co 80501

pearl
2905 pearl street
boulder, co 80301

pikes peak
7635 north academy blvd.
colorado springs, co 80920

roaring fork
340 reed street
basalt, co 81621

south glenn
6853 south york street, ste # 119
centennial, co 80122

superior
303 marshall road
superior, co 80027

tamarac
7400 east hampden avenue
denver, co 80231


union station
1701 wewatta street
denver, co 80202

washington park
1111 south washington street
denver, co 80210

wine and spirits
2905 pearl street
boulder, co 80301

kansas
olathe
14615 west 119th street
olathe, ks 66062

overland park
6621 west 119th street
overland park, ks 66209

wichita
1423 north webb road, ste #101
wichita, ks 67206

missouri
kansas city
301 east 51st street
kansas city, mo 64112

nebraska
lincoln
6055 "o" street
lincoln, ne 68510

regency
10020 regency circle
omaha, ne 68114

new mexico
academy
5815 wyoming blvd. ne
albuquerque, nm 87109

cerrillos
753 cerrillos road
santa fe, nm 87501

indian school plaza
2103 carlisle blvd.
ne, albuquerque, nm 87110

texas
el paso
100 pitt street
el paso, tx 79912

utah
highland drive
6930 south highlands drive
salk lake city, ut 84121

park city
6580 north landmark drive
park city, ut 84098

sugarhouse
1131 east wilmington avenue
salt lake city, ut 84106

trolley square
544 south 700 east
salt lake city, ut 84102
if you like these bars
consider trying one of our many other flavors.